Quick Tip:
One Thing You Should Know About Business-To-Business Copywriting
In his book, "The Complete Idiot's Guide to Direct Marketing," Bob Bly points out that business-to-business (B2B) copy talks to a sophisticated audience. Typically, the reader has a high interest in – and understanding of – your product (or at least the problem that it solves).
The business reader usually knows more about the product and its use than you do. Don't be fooled into thinking that a few days spent reading about medical software will educate you to the level of your target prospect – a software engineer with six years of experience.
So, if you want to write copy for the B2B market, make sure you do a tremendous amount of research and digging into the market, the product, and its application. This audience does not respond well to oversimplification.
No Clients, No Hassle, and More Money.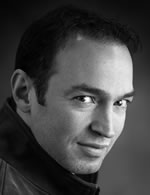 This blows the lid off the concept that you can't make money as a writer unless you have paying clients. Ben Settle walks you through every step to create your own clientless copywriting business.
And you can do it in your free time, spending as little as 10 minutes each day.
The money you make could reach six-figures in no time.
*Exclusive offer available for the first 100 people to respond today!
Published: March 10, 2004