From The Golden Thread Mailbag …
The Member Forum

Here's a question from Rich C. – one that we are frequently asked…
"I would like to get involved with the Buddy Program. I look forward to pairing up with another AWAI member. Thanks for all the great material and opportunities. I can't wait each day to dig into my assignments, the Golden Thread, the Monthly Copywriting Genius, and all your other fantastic information."
– Rich C.
Rich … It's great to hear that you are enjoying the program and all the material that comes with it. I think having a buddy to bounce your ideas off of is a great way to stay motivated and on track with the program. We have always encouraged our members to "buddy up." But it was simply impossible to keep up with all of the inquiries.
So we made it easier for you to find your own buddy…
You may have noticed, sometime around January, that you had to re-register in order to use the member forum. We changed the format so that only our members would be able to post on it. That now makes the forum the perfect place for you to find a buddy. For two reasons:
First, with over 1,200 registered members, the information posted on the forum becomes more relevant.
Second, since everyone on the forum is a member, it will be easier for you to find someone who shares your goals to work with.
It is very simple to find a buddy using the forum. Once you've registered, simply start a new thread in your area. (For example, if you're a copywriter, post your thread in the copywriting forum.) Make the topic specific – something like "I'm new to the program and looking for a buddy." Or … "I need someone to look over my assignments before I send them in for review." Or … I'm looking for someone to study with."
Let us know how this works out for you.
Thanks to one and all. Keep those emails coming!
Scott
There's A Reason Why Members Don't Hesitate When They See This Invitation: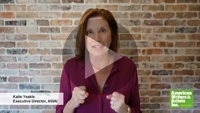 It's not something that's offered year round, when it is, we can hardly keep up with demand. I'm talking about the top level of AWAI membership savvy writers use to advance their knowledge and writing careers. Every resource is available at your fingertips along with live learning, guided mentoring sessions, professional copy reviews, access to clients, FREE admission to Bootcamp and more! But spots go fast.
Here's how to reserve your place.
Published: March 21, 2005