Quick Tip:
5 Quick Hints for Walking That Fine Line Between Pestiness and Persistence

When you're promoting yourself to potential clients, follow-up is essential. But you may wonder just how hard to push. You don't want them to think you're a pest. But when you get no response, you go crazy imagining all kinds of negative reasons why they're "ignoring" you. So… what to do?
When in doubt, err on the side of making too much contact, rather than too little. At the same time, keep yourself from turning into a pest by following these guidelines:
Always ask if it's a good time to talk. And if they say "no," respect that answer. DON'T try to give a shortened spiel.
Ask if it would be better for them if you call back another time. If so, find out when. (Always wait until a prospect is ready to listen to you. Otherwise, you'll be wasting your breath.)
Tell them how you found them. People are more receptive to what you have to say if you begin with, "I got your name from…"
Listen to what they say. Just because you place the call doesn't mean you should do all the talking.
Most important: Know when "no" means NO. And let it go.
[To get great advice like this on a regular basis, sign up for Elise's free email tips at www.marketing-mentor.com.]
Back by Popular Demand! AWAI Badges Prove You've Got the Skills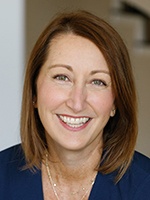 Learn to write 8 of the most in-demand copywriting projects (no sales letters!)
and AWAI will verify you've mastered the skills.
You'll build up the confidence and knowledge you need to land clients. And have the samples and "Badges" to prove you've got what it takes.
Published: May 23, 2005