Quick Tip:
Getting Over "Book Guilt"
There are so many great classics – so many books you've heard of that you wish you'd read. Fact is, a lot of them aren't good … or at least they're not good for you at this particular point in your life.
Here are some tips from Steve Leveen, author of "The Little Guide to Your Well-Read Life," to help you get over the guilt of never having read "War and Peace":
If you're 50 pages into a book and still not hooked, put it down. Maybe give it the heave-ho. Maybe save it for another time. It's not your fault the author didn't write a book that's good enough to grab you.
Learn to discern between literary pretentiousness and books that are worth reading. Maybe the book is a classic because it was groundbreaking for its time. That doesn't mean you're illiterate because you haven't read it.
Establish a shelf of "maybe later" books. If a book doesn't appeal now, perhaps it will later – when you're traveling or in a different state of mind.
[Source: Rachel Sauer, writing in The Palm Beach Post]
There's A Reason Why Members Don't Hesitate When They See This Invitation: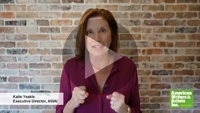 It's not something that's offered year round, when it is, we can hardly keep up with demand. I'm talking about the top level of AWAI membership savvy writers use to advance their knowledge and writing careers. Every resource is available at your fingertips along with live learning, guided mentoring sessions, professional copy reviews, access to clients, FREE admission to Bootcamp and more! But spots go fast.
Here's how to reserve your place.
Published: June 6, 2005