Quick Tip:
Finding the Right Colors Every Time
Direct marketing is emotion-based marketing – at least it is if it's effective. So when designing for direct marketing, wouldn't it be nice if you could go to a single, easily accessible reference to find colors and color combinations that convey the emotions you're going for?
Well, you can.
Color Index by Jim Krause (HOW Design Books) has over 1,100 color combinations listed by their emotional impact … along with their exact CMYK and RGB formulas.
The book is only 4 1/2 " x 6" x 1" – but don't let its small size fool you. It's packed with information you will use over and over.
You can get Color Index on Amazon for $16.79 or from the HOW Design website for $19.19.
This is one of those great resources you don't often come across. You don't have to be an expert to use it … but it'll make you look like one when you do.
The Fastest Way to Guarantee Your Success as a Professional Copywriter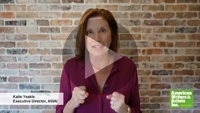 If your goal is to become a professional, highly paid writer … but you're frustrated by the pace at which you're learning … this high level hands-on training program will not only speed it up dramatically it will give you EVERYTHING you need to assure your success this year.
Every resource is available at your fingertips along with live learning, guided mentoring sessions, professional copy reviews, access to clients, FREE admission to Bootcamp and more! But spots go fast.
Here's how to reserve your place.
Published: July 14, 2005