Quick Tip:
When to Use Features to Sell Your Product
When selling to the B-to-B market, people doing the buying understand the benefits your product's features bring with them. For this reason, they look first at its features.
Example: An IT professional knows a 3.3 Gigahertz processor gets the work done faster than a 2.1 Gigahertz one. And he knows what that advantage means to his company.
So you would sell your 3.3 Gigahertz processor to this audience by accentuating this feature.
Get $25,000 of Training for $1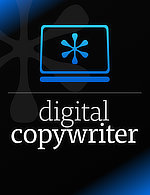 Right now, you can access over $25,000 worth of training webinars — along with templates, pricing guides, invoicing tools, "how-to" videos, and much, much more — to help you launch your paid web-writing career.
Wealthy Web Writer has everything you'll need to become a paid web writer.
And during this 30-day "test-drive," you can get access to the entire site for just $1.
Launch your paid web writing career for $1.
Published: January 17, 2006