From The Golden Thread Mailbag …
Success Story

Hi Pat,

I have been a marketing consultant and writer of ALL kinds for about 20 years. I've been with a few of the hoity-toity agencies and am a published author, blah, blah. I recently made a decision to "value" my talents more. So I masterminded for what I wanted … and then a friend recommended your program. So, I got it! Now I'm selling myself and my talents for a whole lot more.

I recently completed a quick project for $3,000 … for one sales letter! And I negotiated a percentage of the increased sales over the control piece, as well.

Thank you and your staff SO much!

Carolyn P.
Hi Carolyn,
We're so happy to hear that the program has made such a big difference to you. Best of luck!
Hello Pat,

Finally, I found some time to finish your wonderful Travel Writing program. You see, I'm already a working photographer who learned to write in a foreign language (English, as I am a French-speaking Belgian) to sell my photo stories. I've been published by National Geographic nine times over the years.

I have really enjoyed your program.

Thanks.

Victor
***
Hello Pat!

I received my first installment of the copywriting program yesterday, and I must say I am pleasantly surprised at its quality and intensity so far! I am, by nature, skeptical, and was thinking: If I don't like the material, I can always send it back. At least I tried."

Now there is no way I would part with this material! I plan on doing every exercise, and making use of all the supplemental extras you provide (including The Golden Thread weekly email)!

Thank you so much!

Pam L.
Thanks to one and all. Keep those emails coming!
Pat
No Clients, No Hassle, and More Money.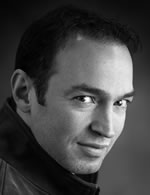 This blows the lid off the concept that you can't make money as a writer unless you have paying clients. Ben Settle walks you through every step to create your own clientless copywriting business.
And you can do it in your free time, spending as little as 10 minutes each day.
The money you make could reach six-figures in no time.
*Exclusive offer available for the first 100 people to respond today!
Published: April 17, 2006