Quick Tip:
Are You Writing "Too Smart?"

Your prospects don't want to read copy that challenges them intellectually. They want copy that's easy to read – short sentences and familiar words.
Microsoft Word comes with a handy tool that can help you revise your copy to make it more "reader friendly." It's called Readability Statistics.
Once activated, this tool will automatically display the following helpful information at the end of a spelling/grammar check of your document:
COUNTS
Words
Characters
Paragraphs
Sentences
AVERAGES (Lower is generally better)
Sentences per Paragraph
Words per Sentence
Characters per Words
READABILITY
Passive Sentences (Fewer are better; keep it below 10%)
Flesch Reading Ease (Higher is better)
Flesch-Kincaid Grade Level (Aim for around a 6th-grade level)
If Readability Statistics is not already activated on your computer, here's how to do it:
On the Tools menu, click Options. Then click the Spelling and Grammar tab.
Select the "Check grammar with spelling" check box.
Select the "Show readability statistics" check box. Click "Okay."
Last Chance


LIVE Copywriting Training Starts Soon!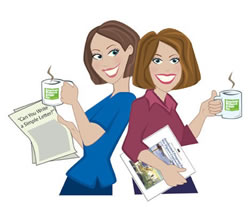 Join Katie, Rebecca and special guest experts for an in-depth, comprehensive LIVE webinar training series where they'll teach you ALL the skills, secrets and techniques you need to become a successful copywriter — all in a matter of just 10 weeks.
Warning: They only do this LIVE training once a year — don't miss out on this rare and highly effective learning opportunity.
Hurry! Enrollment closes tonight at midnight.
Published: July 10, 2006