Recommended Reading:
"The Man Who Carried the Drum"

If you like Civil War profiles, family dramas, and/or love stories, get a copy of "The Man Who Carried a Drum: 108 War Letters and Love Letters of a Civil War Medic." It's a captivating profile of Harvey Amasa Chapman, who served as a medic and drummer in the 121st Ohio Volunteer Infantry from 1862 to 1865. (You can get a copy for $20.95 at www.iuniverse.com.)
The book is the culmination of a lifelong ambition of David Wesley Chapman, a long-time AWAI member I met about seven or eight years ago at one of AWAI's first Bootcamps.
David stood out among his peers at the Bootcamp because of his physical size (a big, strapping guy), his friendly nature, and his ambition to become a successful writer. Besides earning his living as a professional writer, he told us, he wanted to write and publish a book about his family's history.
Like many AWAI-trained copywriters, David left the Bootcamp fired up to make the transition. But when he got back to his regular life, daily necessities gradually claimed their hold on his schedule.
He didn't give up, though. Year after year, he'd return to the annual Bootcamp, improve his skills, and make new contacts. Several years ago, I heard from Katie that David was writing full-time and doing well. And then yesterday, she gave me a copy of his just-published book, in which he had written:
"To: Katie, MM, DM, PH, BB, and everyone at AWAI. Thank you for imparting the knowledge, skills, and confidence I needed to pursue writing as a career. You made all the difference and I'll always be grateful"
There are few better feelings in business than to realize you've helped someone realize a longstanding goal. I'm happy for David and confident that this good book of his will be the first of many.
What's your dream? What are you doing about it?
– Michael Masterson
Your "95% Advantage": Turn Your Writing Into a Second Income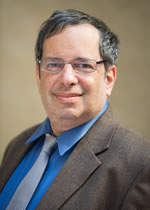 "Online information publishing should be every freelance copywriter's second business." – Bob Bly, the man McGraw-Hill calls "America's Top Copywriter."
It's true! You can generate an extra $50,000+ per year writing for yourself. As a copywriter, you already have an instant advantage (over 95% of other people). Plus, now for the first time, you can have Bob walk you through every single step of how to do it.
Click here to discover your "95% advantage" today!
Published: July 3, 2006