AWAI'S Bookclub:
What We're Reading Now

We've started a new book club here at AWAI – and I want you to be a part of it!
Each month, the AWAI staff will be selecting a sales or marketing book to give us new ideas and keep our creativity charged.
I've volunteered to keep you up to date on what we're reading … let you know the good, the bad, and the ugly … and pull at least one actionable item from each book to share with you.
And I'd love to hear what you have to say about our selections. Please email me at marketing@awaionline.com with your comments, questions, and suggested titles of books for us to review in the future.
And with that … let me introduce our first book: "How I Raised Myself From Failure to Success in Selling," by Frank Bettger.
Though this title was first published in the 1940s, it's a timeless classic and a must read for anyone whose job it is to sell. As a copywriter, you're selling every day. The most obvious way you're selling is through your copy – but, equally as important, you're selling yourself to potential clients.
Many of the skills needed to become a successful salesperson are the same as those needed to become a successful freelance copywriter – a key one being organization.
Bettger says, "Most of the successful men I've met are absolutely ruthless with their time." And, indeed, Michael Masterson, Bob Bly, Katie Yeakle … all of them diligently plan their schedules – and credit a good deal of their success to doing it.
So rather than working more hours, carefully plan the way you'll spend the hours you do work so you become more efficient. Set aside time each week to think about what you need to get done … prioritize your tasks according to their importance … and then organize your time appropriately.
I personally burn out around 3:00 p.m. every Friday. So rather then goofing off, that's when I organize my schedule for the following week. Then I can jump right in on Monday morning and start flying through my "to-do" list without losing a minute of productive time.
Writing out your schedule also gives you a record of what you've done. A glance at your efforts from the week before will quickly show you how hard you're working to attract new clients, and if/how you can improve.
Consider this example from Bettger's book (which I adapted to copywriters):
You can't make six figures until you start collecting fees.
You can't collect the fees until you write the package.
You can't write the package until you land the assignment.
You can't land the assignment if you don't SELL yourself to potential clients!
This is only one of many useful observations and tips that Bettger gives in the book. If you want to learn more, you can pick up a copy at your local bookstore … or you can get it from Amazon here: http://tinyurl.com/phgy4.
Next on our reading list – "Influence: The Psychology of Persuasion," by Robert Cialdini
Ending Soon: Get AWAI's Entire Home Study Catalog for "Pennies on the Dollar"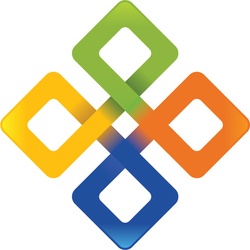 Our most popular offer of the year is ending …
This is your last chance to enjoy lifetime access to every book, guide, resource, home study course, and program AWAI offers for 91% off. That's over 100 items, valued at $40,000+. Plus you get all our future resources, no you need never pay another penny for one of our business tools.
Sign up for AWAI's best value deal at the lowest possible price.
Published: October 23, 2006