AWAI's Photographer's Life Photo Contest

Lori Appling, Director of AWAI's Travel and Photography division, sent me this note last week:
"Have you checked out this month's photo contest yet? The theme is Blood, Sweat and Tears and we've got some good shots in there. It's going to be a hard month to judge.
Go to: http://www.thephotographerslife.com/contest/categories.php?cat_id=7 and click on any of the pictures to enlarge them."
I'm so proud of this forum Lori has created to share these wonderfully creative, evocative and beautiful photos. While most of the entries have been submitted by people taking our "Turn Your Pictures into Cash" program … anyone is welcome to participate.
Make a note to visit the site every month to view to the latest "theme" and submissions.
Enrollment NOW Open for
Circle of Success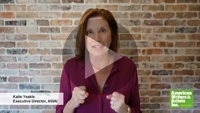 Only a few times a year, we open the doors into this exclusive group that will put you on the fastest path to becoming a highly paid, in-demand copywriter. This is the absolute highest level of hands-on learning offered anywhere in our industry.
Every resource is available at your fingertips along with live learning, guided mentoring sessions, professional copy reviews, access to clients, FREE admission to Bootcamp and more! But spots go fast.
Here's how to reserve your place.
Published: January 16, 2007