When Did You Realize You Were Living the Copywriter's Life?
AWAI's 10-Year Anniversary Success Parade Continues …
Today, I'm proud to announce the four newest additions to AWAI's Wall of Fame. You can read each of their inspiring Success Profiles by clicking on the links below.
"Lately, a number of my friends and neighbors have been asking me what exactly it is that I do. As I listen to myself explain what copywriting is, how my hours work, how good the pay is, I realize I really am living the copywriter's life, and every month it's getting better and better."
"When I realized that I could turn down work from clients that didn't meet my long-term goals (or who I knew would be a "problem child" in the process) – and not get an upset stomach and think, "God, I can't believe I just turned down work!"
"When I started spending most of my time working from my back deck. Now my 'off-site' office will be next to a waterfall and pond in my back yard."
"When I realized that millions of people out there really DO need my skill with words – and yes, writing WILL provide me with a better, happier life than the world's best "job."
Congratulations Joanne, Peter, Kammy and David. Keep up the great work!
And, remember, we're adding someone new to the Wall every day during the month of April. If you've missed any, go to: https://www.awai.com/wall-of-fame/
Get $25,000 of Training for $1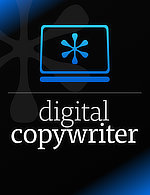 Right now, you can access over $25,000 worth of training webinars — along with templates, pricing guides, invoicing tools, "how-to" videos, and much, much more — to help you launch your paid web-writing career.
Wealthy Web Writer has everything you'll need to become a paid web writer.
And during this 30-day "test-drive," you can get access to the entire site for just $1.
Launch your paid web writing career for $1.
Published: April 16, 2007