AWAI's 10-Year Anniversary Success Parade Continues…

Today, I'm proud to introduce you to Patricia Ogilvie and Joshua Boswell – the two latest additions to our Wall of Fame.
Patricia and Joshua are two great examples of how commitment and dedication to success pay off – and not just financially.
In addition to earning over $100,000 last year, Joshua was able … through his copywriting skills … to raise funds for his children's school … saving it from having to close its doors.
Patricia gets to feel the freedom of having her own business every day … with a writing routine that has her "working" only 5 hours a day!
You can read their Success Profiles by clicking here: https://www.awai.com/wall-of-fame/
There's A Reason Why Members Don't Hesitate When They See This Invitation: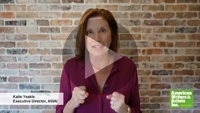 It's not something that's offered year round, when it is, we can hardly keep up with demand. I'm talking about the top level of AWAI membership savvy writers use to advance their knowledge and writing careers. Every resource is available at your fingertips along with live learning, guided mentoring sessions, professional copy reviews, access to clients, FREE admission to Bootcamp and more! But spots go fast.
Here's how to reserve your place.
Published: April 23, 2007