Meet the latest additions to AWAI's Wall of Fame: Heather Robson, Beth Erickson and Jim Hinckley

Today, I'm proud to announce three new additions to AWAI's Wall of Fame:
"I see bigger possibilities in everything now. I have dozens of business ideas based on looking at situations and markets through my copywriter's lens…"
"Write. Market fearlessly. Read voraciously. Never end your education."
"Rejection and setbacks are a normal part of any endeavor, including copywriting – don't let them stop you from pursuing your dream."
Click the links above to read each of their inspiring Success Profiles.
And, remember, we're adding someone new to the Wall every day during the month of April. If you've missed any, go to: https://www.awai.com/wall-of-fame/
I love learning what these folks did in their "former lives" … prior to discovering copywriting. And, I really love hearing about their "new lives" … the lives they've created since mastering the skill you're now learning too.
Congratulations Heather, Beth and Jim. Keep up the great work!
There's A Reason Why Members Don't Hesitate When They See This Invitation: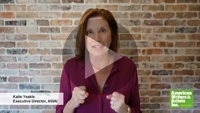 It's not something that's offered year round, when it is, we can hardly keep up with demand. I'm talking about the top level of AWAI membership savvy writers use to advance their knowledge and writing careers. Every resource is available at your fingertips along with live learning, guided mentoring sessions, professional copy reviews, access to clients, FREE admission to Bootcamp and more! But spots go fast.
Here's how to reserve your place.
Published: April 9, 2007