Sandy Franks on How to Get Your Name in Your Best Clients' "Golden Rolodex"

Sandy Franks is publisher for Agora Publishing's Taipan divison. Over the course of a 20-year-plus career, she has seen every type of copywriter imaginable – from the ardent and eager to please to the rude and "don't hire at any cost."
At last month's Bootcamp, Sandy discussed how you can get your name in your best clients' "Golden Rolodex" – that is, how to become their favorite copywriter.
Here are Sandy's 10 do's and don'ts"
Don't offer to critique existing packages when you have no winners yourself.
Do know your client's product and services.
Do be patient. It may take time to get your first assignment.
Don't be a know-it all.
Do be receptive to ideas.
Do keep in touch with prospective clients.
Do call them every now and then. They may have work waiting to be assigned.
Do send out mailings selling your services.
Do write articles in trade magazines (so they see your name).
Do drop them a note when you see a great control. (All marketers love flattery!)
Your "95% Advantage": Turn Your Writing Into a Second Income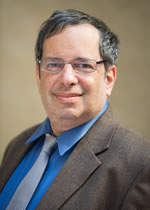 "Online information publishing should be every freelance copywriter's second business." – Bob Bly, the man McGraw-Hill calls "America's Top Copywriter."
It's true! You can generate an extra $50,000+ per year writing for yourself. As a copywriter, you already have an instant advantage (over 95% of other people). Plus, now for the first time, you can have Bob walk you through every single step of how to do it.
Click here to discover your "95% advantage" today!
Published: November 12, 2007