You're in Good Company…

Many creative people spend time early in their careers working as copywriters. Here's a list of people you'll recognize who worked as copywriters before achieving fame outside the DM world. One name that's missing … Ben Franklin. Our new staff writer Guillermo just told me Old Ben started the first mail order catalog in 1770.
Sherwood Anderson, author
Augusten Burroughs, author
Helen Gurley Brown, former publisher and editor (Cosmopolitan)
Peter Carey, author
Gary Comer, founder of Lands' End
Bryce Courtenay, Australian Author
Don DeLillo, author
F. Scott Fitzgerald, author
Terry Gilliam, director and animator
Alec Guinness, actor
Dashiell Hammett, author
Hugh Hefner, publisher (Playboy)
Joseph Heller, author
Russell Hoban, author
Tim Kazurinsky, comedian
Rick Moranis, actor
Ogden Nash, poet
Bob Newhart, comedian and actor
Alan Parker, director
Steven Pressfield, author
Franc Roddam, director
Indra Sinha, translator and novelist
Salman Rushdie, author
Dorothy L. Sayers, author
Fay Weldon, author
Thom Jones, author
Source: Wikipedia
Back by Popular Demand! AWAI Badges Prove You've Got the Skills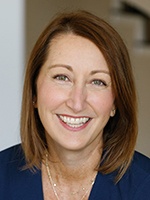 Learn to write 8 of the most in-demand copywriting projects (no sales letters!)
and AWAI will verify you've mastered the skills.
You'll build up the confidence and knowledge you need to land clients. And have the samples and "Badges" to prove you've got what it takes.
Published: December 17, 2007