Calling All Writers … Tell Me Your Story

"I finally found a way to make a living as a writer! I'm averaging about $150 an hour now and I only work a few hours each morning, leaving me with most of the day to pursue my first love: Fiction."
That's the story of an aspiring author who became a copywriter to make real money, so that he could have more time to pursue his real writing passion.
But he's not the only one.
Sherwood Anderson … Helen Gurley Brown … F. Scott Fitzgerald … Dashiell Hammett … Joseph Heller … Salman Rushdie … Amy Tan and many other famous authors all "financed" their writing careers through copywriting.
If you're a published author of books, magazine articles, poetry, script writing – or hope to be one very soon … and, like the famous folks above, are "paying the bills" with copywriting, I'd like to hear your story.
Click here to send me your story!
No Clients, No Hassle, and More Money.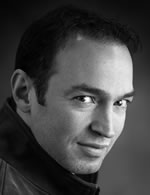 This blows the lid off the concept that you can't make money as a writer unless you have paying clients. Ben Settle walks you through every step to create your own clientless copywriting business.
And you can do it in your free time, spending as little as 10 minutes each day.
The money you make could reach six-figures in no time.
*Exclusive offer available for the first 100 people to respond today!
Published: January 7, 2008