Words of Copywriting Wisdom:
Writing 'til Your Head Hurts

"I write the Daily Reckoning every day. I start at 7:30 and work just on that without interruption … except for a cup of tea … until 11:00. It's straight-out writing. Some days, I have two deadlines I have to hit … my DR deadline at 11:00 and then a couple of hours later the deadline for the weekly column I write for Money Week.

"What I've noticed is it's best not to stop. If I stop for lunch or do something else, I get distracted and it's hard getting back into writing mode. So for me … what works is to get into the groove of writing and not let anything distract me. I'll keep at it and keep at it 'til 3:00 in the afternoon, only stopping for cups of tea.

"I find that to be very productive … although I must say that sometimes by 2:00 I have a terrible headache. And when I find that I do have a headache, it's best just to ignore it … because there's nothing I can do about it. Actually … I feel like I do my best work when my head is hurting!"
– Bill Bonner, President, Agora Publishing
Make Money Writing "Collateral" Now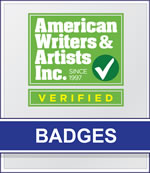 $150 for a 15-word ad? $500 for a 3-minute video script? $800 for a quick content piece?
Yes, Yes, and YES!
If you can master the in-demand skill of "collateral content," you can start making money as a writer NOW.
Badges — with its online training and feedback on your writing — shows you how.
Published: January 28, 2008