Words of Copywriting Wisdom:
"The Best Ads"

"I have a theory that the best ads come from personal experience. Some of the good ones I have done have really come out of the real experience of my life, and somehow this has come over as true and valid and persuasive."
– David Ogilvy
Last Chance


LIVE Copywriting Training Starts Soon!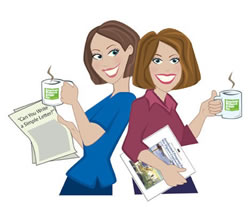 Join Katie, Rebecca and special guest experts for an in-depth, comprehensive LIVE webinar training series where they'll teach you ALL the skills, secrets and techniques you need to become a successful copywriter — all in a matter of just 10 weeks.
Warning: They only do this LIVE training once a year — don't miss out on this rare and highly effective learning opportunity.
Hurry! Enrollment closes tonight at midnight.
Published: February 11, 2008