Quick Tip:
Add Pizzazz to Your Layout
With Rounded Rectangles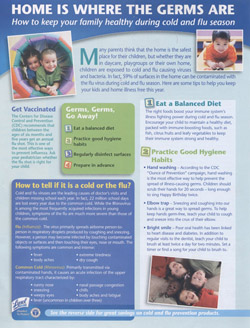 Looking to give your design a softer tone? How about using sidebars with rounded corners? Here is how to do it:
In Quark: Simply choose the rounded corner tool form the toolbox. The measurement palette lets you control the radius of the corner.
In InDesign: Draw a rectangle with the rectangle tool, and go to the Object menu > Corner Effects. In the dialog window, choose "Rounded" for the Effect, specify a Size (radius), and click OK.
It's that easy.
Notice how the sidebars with rounded corners create a soft tone in this example.

The Professional Writers' Alliance
At last, a professional organization that caters to the needs of direct-response industry writers. Find out how membership can change the course of your career. Learn More »

Published: March 27, 2008