Saving Your Client – and Yourself – Time and Money by Getting Your Images Right From the Beginning

Ever wonder why that beautiful image you worked so hard on for hours looks like something out a horror film when you receive the color proof from your printer or client?
Most often, the culprit is using RGB files that haven't been converted properly to CMYK. New designers often get the shakes when they hear those letters. But turning out good images for print is really a fairly straightforward process. And understanding the process puts you ahead of many other designers you're competing with.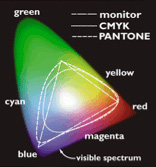 Fig.1 – Visible Color Spectrum
Understanding Color Space
RGB (Red, Green, Blue) color combinations make up one the largest color gamuts available within the visible color spectrum. (See Fig.1) Color gamut means the range of colors that can be accurately represented in a given circumstance, such as by certain output devices (monitors, digital cameras, desktop scanners, etc.).
Finding the Right "Flavor" of RGB
But you can't simply convert your image from RGB to CMYK and expect top results. First, you want to make sure the RGB color space you're working in when you first open the image in Photoshop or Illustrator matches the color space from the device that created the image (the camera, scanner, etc.).
You see, there is more than one "flavor" of RGB. Even though you have an RGB image, once you open it, the color can shift dramatically if the RGB color space you are working in isn't the best color space to match your or your photographer's output device.
So, to prevent unnecessary color shifts, before you open any images, make sure your color settings are properly set in Photoshop and/or Illustrator for working with images that will eventually be used for print. You get to that dialog box from the top menu bar as follows: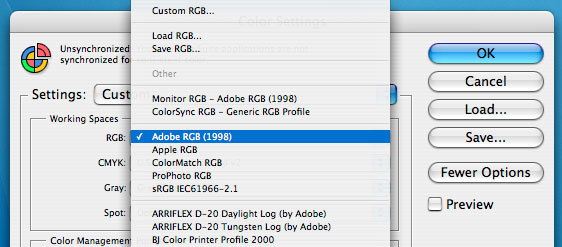 Fig.2 – Color Settings Dialog Box
Select the RGB color space that best matches your output device. I usually get the best results by using Adobe RGB (1998). However, when I'm working with jewelry shots, ColorMatch RGB sometimes works better.
(Hint: If you move the pointer over a selected area in the dialog box, an explanation is given at the bottom. This is helpful when trying out different options.)
NOTE: sRGB is used for Web graphics and images on monitors and video devices. This setting should not be used for print graphics or images. Notice how Fig. 3B – Adobe RGB (1998) – is a much closer match to the original Fig. 3A than Fig. 3C, which uses the sRGB color space.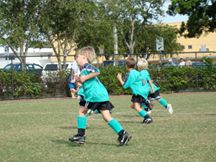 Fig.3A – Original Image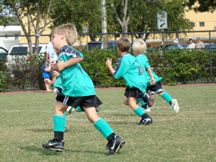 Fig.3B – Photoshop RGB Color Space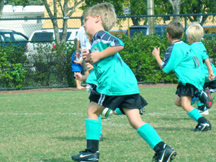 Fig.3C – Image Opened in Photoshop
with sRGB Color Space
Converting From RGB to CMYK
Once you have chosen the correct RGB color space, you'll need to select the best CMYK color space or ICC profile for outputting the image with a specific print shop.
The most commonly used ICC profile is U.S. Web Coated (SWOP) v2. (See Fig. 4). However, if you want to be really savvy, contact the print shop to find out if they have their own ICC profile. Using the printer's ICC profile will get you closest to how your image will look coming off their press.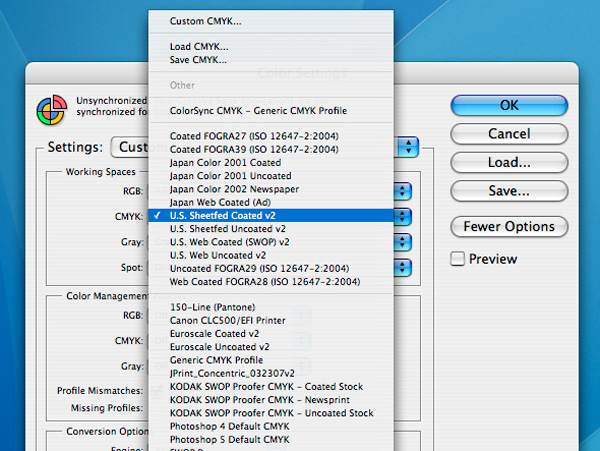 Fig.4 – CMYK Dialog Box
After you have converted the image color to CMYK, you may notice color shifts. (Some shifts are inevitable.) However, most color shifts can be corrected by using one of many tools found in Photoshop (which I will cover in future issues of IFD).
You should always convert your color images to CMYK before sending files to your printer. If you don't, you won't know what you may end up with as far as color results.
Remember to change your Color Settings when you're not doing work for that particular printer – or you might end up with unwanted results on your next project with a different client.
A Little Extra Work to Save You Tons of Time & Work Down the Line
To ensure using the correct settings with each of your clients (and the different print shops they use), save those settings as a CFS file. You can do this in Photoshop, Illustrator, or InDesign (Creative Suite).
The first step is to go through the process I outlined above to set the correct RGB color space settings and then the correct CMYK settings. After selecting your settings, go to EDIT > COLOR SETTINGS.
Click the SAVE button (on the right). A dialog box will pop up for naming the file. Name it after the print shop or your client.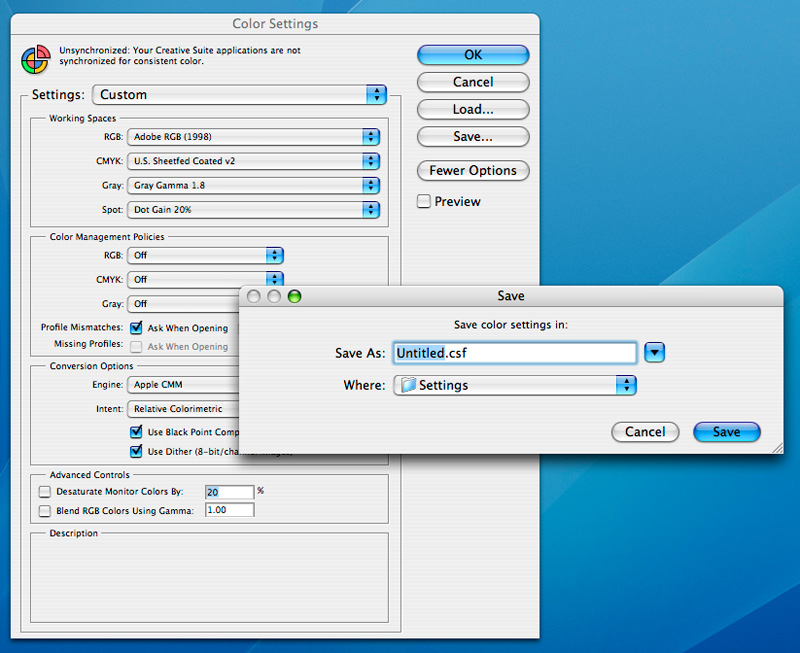 Fig.5 – Saving Color Set
Now, every time you work with a specific client or print shop, you'll have those settings already set. You just need to open the Color Settings dialog box, click on Settings, and find the saved settings for that client or printer.
Even cooler, this same CFS file can be used in the different Creative Suite applications. If, for example, you saved the CFS file in Photoshop (your most likely starting place), when you start a new project in Illustrator or InDesign for an existing client, go to EDIT > COLOR SETTINGS. Select LOAD, and then select the correct CFS file.
[Ed. Note: INTRODUCING MARLENA LANSDALE
Marlena attended the Art Institute of Ft. Lauderdale, studying Layout and Production Art. During art school, she became particularly interested in the printing process. This interest led to employment with a full-service printing company, where she worked for 11 years, learning many facets of the printing business. Marlena currently works as a freelance graphic artist for that same company, in addition to serving other clients.
We look forward to bringing you more of Marlena's insights into DM graphic design, and we welcome her to our knowledgeable group Inside Freelance Design contributors.]

The Professional Writers' Alliance
At last, a professional organization that caters to the needs of direct-response industry writers. Find out how membership can change the course of your career. Learn More »

Published: May 22, 2008