Welcome to AWAI's new website – dedicated to helping you on your journey to a wealthier, happier, and infinitely more fulfilling life
In the 11 years since AWAI began, we've had the great good fortune to get to know many happy and successful people … people leading "a rich life."
They live well and enjoy the lives they live. They have the financial freedom to do the things they want, like go on vacations at the drop of a hat … can buy the latest "toys" for themselves and their loved ones … have the means to take care of their bodies and their minds … can easily contribute to charities of their choice and can help those around them who need help Best of all, these folks have the health and vitality to enjoy it all well into their 80s, 90s, and beyond.
What we found is that anyone – regardless of age, experience, gender, etc – can learn how to have this kind of rich life, in a very short amount of time.
All it takes is mastering the three things all the successful people we know do very well:
They've mastered a financially valuable skill that generates a much higher than average income.
They understand the world of investments, and invest smartly. They put their money to work for them, earning them a good passive income. Plus, they surround themselves with knowledgeable colleagues who help guide their decisions.
They live well and enjoy it. They eat and stay healthy, so they can have the energy to enjoy life to its fullest, well into their golden years.
And it's our mission to help you join the ranks of these people living a rich life.
Simply put, it's an easy-to-follow, 3-step approach to living the life of your dreams.
… Where the "work" you do is fun, very profitable, and rewarding.
… Where passive income finds its way into your life, due to smart investments.
… Where you have the health, vitality, and energy to enjoy your new found freedom.
At first glance, this kind of life seems unattainable. After all, if you look around, you'll see most people struggle to eek out an existence (it can really be a tough and unfair world out there).
But the truth is, you can join the ranks of those who've found success—and are loving it!
Please take some time now to tour the new website …
Learn more about Wealth Careers that can make you six-figures …
Or Lifestyle Careers that can help you get paid to do the things you love …
Or a simple Work-at-Home Career that can help you launch the home-based business that can give you the freedom you've always dreamed of …
Whatever your most fulfilled life means to you … we'll help you reach it.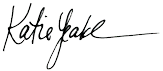 Katie Yeakle
Executive Director, AWAI

The Professional Writers' Alliance
At last, a professional organization that caters to the needs of direct-response industry writers. Find out how membership can change the course of your career. Learn More »

Published: July 3, 2008