Special Announcement …
AWAI Sends Check to Another Spec Challenge Winner
Last week we announced the first group of winners from the Writer's Retreat Spec Challenge. Today we're happy to report yet another winner … AWAI member Penny Thomas, who will be writing a promo for Secrets of Writing for the Christian Market.
We caught up with Penny at this week's Web Copy Workshop, who had this to say …
"Wow! Winning an AWAI spec has been a goal of mine … and I've made it! Now I'm working on my next goal, which is writing great web copy. I'm so happy I decided to come to Tampa this week to learn from the best in the business. I can't wait to see what's next."
You could be our next winner! Sign up now for this year's FastTrack to Copywriting Success Bootcamp … we'll send you all the details on this year's AWAI Bootcamp Copywriting Challenge, and how you can earn back your Bootcamp registration fee.
The Fastest Way to Guarantee Your Success as a Professional Copywriter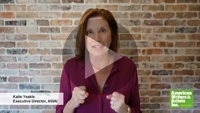 If your goal is to become a professional, highly paid writer … but you're frustrated by the pace at which you're learning … this high level hands-on training program will not only speed it up dramatically it will give you EVERYTHING you need to assure your success this year.
Every resource is available at your fingertips along with live learning, guided mentoring sessions, professional copy reviews, access to clients, FREE admission to Bootcamp and more! But spots go fast.
Here's how to reserve your place.
Published: August 7, 2008