Special Announcement …
Writer's Retreat Spec Challenge Winners Are on a Roll
In the past few weeks, we've announced several winners from the Writer's Retreat Spec Challenge. Today we're happy to report yet another winner … AWAI member Olive Wolfe, who will be writing a promo for Secrets of Writing for the Fundraising Market.
Here's what Olive had to say when she heard the news …
"Following on the HIGH from the Web Copywriting Workshop last week, I am literally levitating! It's always been my goal to be selected to write a promo for AWAI. Watch out, 'Wall of Famers'! I'm on a roll now!"
If you're a copywriter, you can participate in our next Spec Challenge at this year's FastTrack to Copywriting Success Bootcamp! Register today and we'll send you all the details on the 2008 AWAI Bootcamp Copywriting Challenge, and how you can earn back your Bootcamp registration fee. The $200 registration discount ends September 1st!
Your "95% Advantage": Turn Your Writing Into a Second Income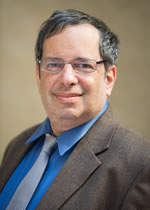 "Online information publishing should be every freelance copywriter's second business." – Bob Bly, the man McGraw-Hill calls "America's Top Copywriter."
It's true! You can generate an extra $50,000+ per year writing for yourself. As a copywriter, you already have an instant advantage (over 95% of other people). Plus, now for the first time, you can have Bob walk you through every single step of how to do it.
Click here to discover your "95% advantage" today!
Published: August 21, 2008