Special Announcement …
Name Our New Web Service – Win $500!
AWAI's Web Division announced last week a brand-new service – a free weekly e-letter on "Writing for the Web."
This brand-new resource gives you the tools, tips and techniques you need to write effective web copy, identify new revenue streams for your business, find and work with new clients, and make money online.
Now AWAI needs your help in selecting a name for this new publication.
Submit your ideas by October 1st to askrebecca@awaionline.com with the subject line: Name Submission.
If your submission is chosen, AWAI will award you $500!
The winner and new e-letter name will be announced next week. Stay tuned …
If you missed this week's issue, you can read it here …
If you are not already receiving this free web service, register here …
UPDATE: AWAI's brand-new web service now has an official name …
Wealthy Web Writer! See details …
There's A Reason Why Members Don't Hesitate When They See This Invitation: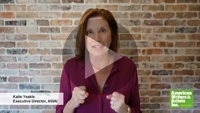 It's not something that's offered year round, when it is, we can hardly keep up with demand. I'm talking about the top level of AWAI membership savvy writers use to advance their knowledge and writing careers. Every resource is available at your fingertips along with live learning, guided mentoring sessions, professional copy reviews, access to clients, FREE admission to Bootcamp and more! But spots go fast.
Here's how to reserve your place.
Published: September 25, 2008