Special Announcement …
AWAI Web Division Selects Winner of "Name Our New Web Service" Contest
And the winner of AWAI's "Name Our New Web Service" contest is … Wealthy Web Writer – submitted by Dave Marshall of Redondo Beach, CA. Dave won $500 for sending in the winning submission. Congratulations!
Here's what Managing Editor, Rebecca Matter, had to say:
"I was thoroughly impressed with the quality (and quantity!) of the submissions for the new name. It was difficult choosing a winner, but this submission hit my goal on the head: to help make AWAI members who are writing for the web wealthy! It's a big promise, and I'm fired up to make sure this new service delivers it. Thank you to everyone who participated.

"Honorable mentions also go to Web Writer's Weekly, Web Matters, and My Left Web Foot."
If you missed this week's issue, you can read it here …
If you are not already receiving this free web service, register here …
Last Call!

Circle of Success Enrollment Closing at Midnight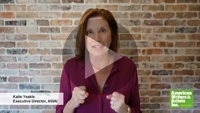 If you're committed to becoming an A-level copywriter, Circle of Success is your clearest path forward. With every resource available at your fingertips along with live learning, guided mentoring sessions, professional copy reviews, access to clients, FREE admission to Boootcamp and much more, you'll have support throughout your entire journey to the writer's life — and beyond!
Doors close promptly at midnight. The next time enrollment opens the cost of this comprehensive learning will be thousands of dollars higher.
Published: October 2, 2008