Special Announcement …

2008 "Copywriter of the Year"

At AWAI's 2008 Bootcamp last week in Delray Beach, Florida, AWAI Executive Director Katie Yeakle presented master copywriter John Forde with the "Copywriter of the Year" award.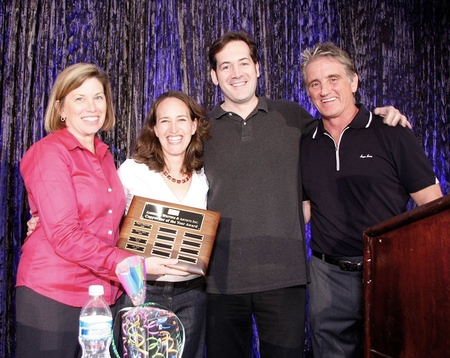 Established in 2005, this award is given annually by AWAI to the copywriter whose work demonstrates the best principles of copywriting, has been responsible for increasing sales, and is judged to be exemplary in the field that year.
Past winners include Clayton Makepeace (2005), Donna Doyle (2006) and Bob Bly (2007).
According to Katie Yeakle:
"Without question, John Forde delivers the goods when it comes to his writing. John embodies everything we embrace at AWAI. He's a great writer and a great thinker. He's constantly learning and improving his craft. He shares his discoveries and observations with his friends and colleagues. And, he's just about the nicest guy you could ever meet."
John has been writing winning controls for over two decades. He's made untold millions for clients in the financial, health, and travel industries. John also works as a copy coach, hosting intense seminars for 200-300 marketers and copywriters at a time.
In 2008 alone, John brought in more than 33,000 new subscribers for Agora's Financial Division, through direct-mail and the web. He also produced $4,445,851 in backend sales.
John also writes a free e-zine called The Copywriter's Roundtable, which is one of the most-read and longest running in the industry. Learn more here …
Biggest Career-Boosting Event of the Year!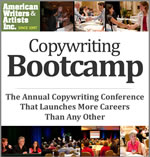 Get million-dollar industry secrets and cutting-edge techniques straight from the experts who created them …
Network with fellow writers of all levels and build a support team to keep you motivated and on track …
PLUS land new clients – or your first client – at our ultimate job fair for freelance writers …
Join us for our biggest writer's event of the year to get all this and more!
Published: November 21, 2008