Congratulations …


Freelance SEO Copywriter John Torre Is the Latest Addition to AWAI's "Wall of Fame"

John Torre landed his first project shortly after attending the 2007 FastTrack to Copywriting Success Bootcamp. Don Mahoney had seen some of the spec assignments John submitted and contacted him to write a direct-response letter for a men's supplement.

Since then, John's projects have gravitated toward writing for health products and writing SEO (search engine optimized) copy. He's working on a second sales letter for Don, as well as SEO copy for two websites. His past SEO copy was directly responsible for boosting a client's online sales by 30%.

Today John says …
"Good Internet writers especially will be in high demand in the years to come, as our society continues to become more connected. The key to success, however, is learning best practices and knowing how to apply them to help meet your customer's goals."
Since becoming a copywriter, John says the biggest change is the enthusiasm he greets each new day with. He used to dread driving to the shop each morning, trading his time for a paycheck. Now he embraces the challenges of being self-employed and looks forward to what he does everyday.
Read John's profile and others on the "Wall of Fame" and get inspired today!
We want to hear from you. If you think you're ready to join AWAI's "Wall of Fame," submit your story today.
Your "95% Advantage": Turn Your Writing Into a Second Income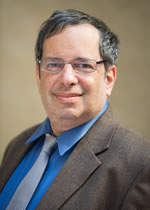 "Online information publishing should be every freelance copywriter's second business." – Bob Bly, the man McGraw-Hill calls "America's Top Copywriter."
It's true! You can generate an extra $50,000+ per year writing for yourself. As a copywriter, you already have an instant advantage (over 95% of other people). Plus, now for the first time, you can have Bob walk you through every single step of how to do it.
Click here to discover your "95% advantage" today!
Published: January 8, 2009