The Ideal Search Engine Marketing Tool?

If part of your job is to come up with winning keywords there's a very impressive new search engine marketing tool you should check out. It's called SEMRush.
For online marketers, the information it provides is pure gold. Plug in any site and it gives you the keywords people use to find it as well as the site's Google ranking for each keyword or keyphrase. You can find your competitor's landings pages, check their Adwords costs and so much more. It's a great way to identify your competitor's strengths and weaknesses in order help you improve your own Adwords strategy.
There's both a free version (which puts a limit on results and daily queries) and a pay per month option.
The Fastest Way to Guarantee Your Success as a Professional Copywriter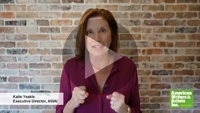 If your goal is to become a professional, highly paid writer … but you're frustrated by the pace at which you're learning … this high level hands-on training program will not only speed it up dramatically it will give you EVERYTHING you need to assure your success this year.
Every resource is available at your fingertips along with live learning, guided mentoring sessions, professional copy reviews, access to clients, FREE admission to Bootcamp and more! But spots go fast.
Here's how to reserve your place.
Published: February 11, 2009