Congratulations …
Former Corporate Executive Turned Freelance Copywriter and Business Adviser Is the Latest Addition to
AWAI's "Wall of Fame"
Congratulations to John Williamson, the latest addition to AWAI's "Wall of Fame."
In his career, John has been the owner and CEO of a number of successful, long-term businesses. In November 2003, on the recommendation of friends, he joined AWAI's Accelerated Program for Six-Figure Copywriting, and signed up for the Master's Program one year later. Since then he's joined Founder's Circle and the Circle of Success program.
John's been writing sales and marketing copy for many years. But since joining AWAI to "formalize" his training, his first client came to him in January 2004.
Since then, John has written for several niches, including the financial market and business-to-business. He also enjoys writing web copy and creating information products.
Thanks to John's copywriting skills, he was asked by Mitch Meyerson (president of Guerrilla Marketing Coach Certification Program) and Jay Conrad Levinson (the "Father of Guerrilla Marketing") to be a co-author of their new book, Guerrilla Marketing on the Front Lines. The book was published in August 2008 and almost immediately became an Amazon #1 bestseller.
We asked John, "When did you realize you were living the copywriter's life?"
His response: "I was attending a business breakfast meeting. At that meeting several of the attendees were griping that they had to go out to work, while their wives were able to stay at home and enjoy seeing their children grow. I smiled to myself, because, for some years I had done exactly that – stayed at home to see my children grow and to be there for them when they needed me. It's a good life, being a copywriter."
Read John's profile and others on the "Wall of Fame" and get inspired today!
We want to hear from you. If you think you're ready to join AWAI's "Wall of Fame," submit your story today.
Last Chance:

Get AWAI's Entire Home Study Catalog for "Pennies on the Dollar"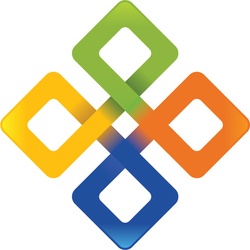 Our most popular offer of the year is ending …
This is your last chance to enjoy lifetime access to every book, guide, resource, home study course, and program AWAI offers for 91% off. That's over 100 items, valued at $40,000+. Plus you get all our future resources, no you need never pay another penny for one of our business tools.
Sign up for AWAI's best value deal at the lowest possible price.
Hurry, enrollment closes tonight at midnight!
Published: February 26, 2009