Congratulations …


High-School English Teacher Kelly Richardson Is the Latest Addition to
AWAI's "Wall of Fame"

Congratulations to AWAI member Kelly Richardson, the latest addition to the AWAI "Wall of Fame."

Kelly's first project was writing web content for a major SEO-driven marketing and publishing firm. Today, his projects include sweepstakes packages for a direct-mail publisher in Australia, as well as web content for a corporation specializing in subsea equipment.

And he does this all in his spare time.

Kelly says …

"Working VERY part-time (I'm still a full-time high school English teacher), I've just cleared over $40,000 in project fees in the past year.

"To say that becoming a professional copywriter has surpassed my wildest dreams is an absolute understatement. But even better than the incredible fees I earn (I won't turn on my computer for less than $150 an hour) and the litany of fascinating projects that I come across, my wife Shea is able to stay at home and be a full-time doting mom to our three sons: Jacob (5-1/2), Patrick (2-1/2), and Turner (6 months). That, in itself, has been the biggest blessing of all.

"Long story short, that $500 investment in your program 5 years ago was without a doubt the best money I've ever spent. And my prospects just keep exploding."

Read Kelly's profile and others on the "Wall of Fame" and get inspired today!

We want to hear from you. If you think you're ready to join AWAI's "Wall of Fame," submit your story today.
Ending Soon: Get AWAI's Entire Home Study Catalog for "Pennies on the Dollar"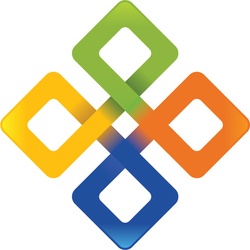 Our most popular offer of the year is ending …
This is your last chance to enjoy lifetime access to every book, guide, resource, home study course, and program AWAI offers for 91% off. That's over 100 items, valued at $40,000+. Plus you get all our future resources, no you need never pay another penny for one of our business tools.
Sign up for AWAI's best value deal at the lowest possible price.
Published: February 5, 2009