Special Announcement …
Design Our Logo – Win $300!
AWAI's Web Division announced today that they need a logo for Wealthy Web Writer, your free resource for learning how to effectively write online copy and market products on the web.
Each week, Wealthy Web Writer teaches techniques for successful online marketing, identifies new revenue streams for your business, helps you find and work with new web clients, and ultimately shows you how to make money online.
The winner of this design spec challenge will be awarded $300, and get first shot at AWAI's next design project.
Please email your submission to wealthywebwriter@awaionline.com with the subject line: WWW Logo Contest. All submissions must be received by midnight on 2/13/09.
If you're not already signed up to Wealthy Web Writer, here's how to join the rest of us …
Last Call!

Circle of Success Enrollment Closing at Midnight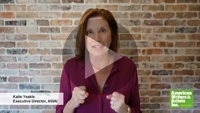 If you're committed to becoming an A-level copywriter, Circle of Success is your clearest path forward. With every resource available at your fingertips along with live learning, guided mentoring sessions, professional copy reviews, access to clients, FREE admission to Boootcamp and much more, you'll have support throughout your entire journey to the writer's life — and beyond!
Doors close promptly at midnight. The next time enrollment opens the cost of this comprehensive learning will be thousands of dollars higher.
Published: February 6, 2009