AWAI Joins the Ranks of
Social Networking Giant Facebook

American Writers & Artists Inc. (AWAI) has officially joined the ranks of Facebook, the social networking website which has over 200 million active users.
Since its inception in 2004, Facebook has become the most widely used social media platform in the United States, making it easier than ever to connect with family, friends, and your favorite companies.
To make sure AWAI's great content is easy to find whether you're on your laptop or iPhone, we've created an AWAI Facebook fan page where you can get the latest news, strategies, and tips.
Stop by our fan page and see photos from the latest Bootcamp and workshops. Keep up-to-date with AWAI's upcoming events and contests, or feel free to start a discussion with us or leave a comment – we would love to hear from you!
AWAI has been helping people achieve their dreams of running their own successful and independent business since 1997, with home-study programs in copywriting, travel writing, photography, and graphic design.
So come join your fellow AWAI members on Facebook by becoming a fan of AWAI today!
Go to AWAI's Facebook Fan Page here …
Your "95% Advantage": Turn Your Writing Into a Second Income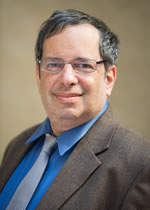 "Online information publishing should be every freelance copywriter's second business." – Bob Bly, the man McGraw-Hill calls "America's Top Copywriter."
It's true! You can generate an extra $50,000+ per year writing for yourself. As a copywriter, you already have an instant advantage (over 95% of other people). Plus, now for the first time, you can have Bob walk you through every single step of how to do it.
Click here to discover your "95% advantage" today!
Published: April 23, 2009