Announcing …
AWAI's "New Hopes, New Goals,
New Life" Video Contest
GRAND PRIZE: Your chance to attend the copywriting event of the year – AWAI's FastTrack to Copywriting Success Bootcamp and Job Fair – on us! Plus, we'll take care of your airfare and hotel, too … for a total prize package valued at up to $3,500!
Every week we get letters and emails from our members telling us how AWAI's programs have changed their lives and their family's well-being in ways they never dreamed possible.
We hear about people who no longer live in fear of losing their jobs … who, for the first time, feel like they're in control of their financial futures. Men and women who now love what they do instead of waking up with the dull dread of "another day at the office" that they had become so used to. Mothers and fathers who can now spend more time with their kids because they're not commuting two hours a day … retirees who have discovered their second (or more) career and now have a new lease on life … siblings who have made a difference in a family member's life … community members who are helping their neighbors … folks like you who are building businesses and doing your part to help revive the economy.
It's inspiring to say the least.
We do our best to share these stories with you in The Golden Thread and Inside AWAI. It's nice to give the person writing in a well-deserved pat on the back.
But, more important than that, we know these stories are powerful motivators. They show those who haven't yet reached one of their personal milestones that it's possible … and could very well happen sooner than they think.
So, what does all this have to do with a video contest and your getting an "almost-all-expenses-paid" trip to Bootcamp?
We'd like to bring these stories to life. We'd like to hear about your new hopes … your new goals … your new life … as a result of practicing the persuasion skills you're learning from AWAI. And, the best way to do that these days is through short videos.
All you have to do to be eligible to win the Grand Prize is enter a short, home-made video telling us how something you've learned from an AWAI program has improved your life or made a positive impact on someone you care about.
Don't worry if you haven't ever made a video before. Jessica Kizorek, AWAI's video-marketing expert, has put together a list of pointers to help you. And, it's not about the cinematic values of your video. It's about speaking from your heart and having some fun.
How to Enter
Step 1: Film your video!
Be sure to check out the pointers below from Jessica Kizorek, AWAI's video-marketing expert.
Step 2: Upload your video to YouTube.
If you already have a YouTube account, login to YouTube and join our group, AWAI's "New Hopes, New Goals, New Life" Video Contest. Then upload your video to the group.
If you don't already have a YouTube account, you'll need to set one up before joining our group and uploading your video.
Step 3: Let us know you've uploaded your video.
Send us an email at newlifevideocontest@awaionline.com with "Video Contest Submission" in the subject line. Please tell us your name, your email address, your YouTube user name, and a daytime phone number where we can reach you if we have any questions.
That's it! You're in the running to come to this year's Bootcamp on us!
**** The first 25 people to post a video will get an autographed copy of Michael Masterson's The Architecture of Persuasion.
If you have any difficulty uploading your video, please call Member Services at 1-561-278-5557, and they'll walk you through it.
Contest Rules
Deadline for submission is June 1, 2009.
The first 25 people to post a video will receive an autographed copy of Michael Masterson's The Architecture of Persuasion.
All entries will be mentioned in The Golden Thread or Inside AWAI.
The top 5 "favorite" uploaded videos, as chosen by the viewers, will be eligible for the Grand Prize.
The AWAI staff will review the top 5 videos and pick the lucky winner from that group.
One (1) Grand Prize Winner will be announced by June 15, 2009.
The Grand Prize Winner will receive free admission to AWAI's 2009 FastTrack to Copywriting Success Bootcamp and Job Fair, valued at $1,995, plus hotel stay and airfare for the event up to a total of $1,500.
Four (4) runners-up will receive the 2009 Bootcamp-in-Your-Home Complete Package free (a $499 value).
Your video must be under two and half minutes and less than 1 GB.
No vulgarity or profanity, please.
If you have a YouTube account but you're unable to create a video, you can still participate by visiting our YouTube group at the link above and voting for your favorite video.
For more information, or if you have any questions, send an email to newlifevideocontest@awaionline.com.
Now … here are some helpful tips from Jessica …
6 Tips for Creating a Good Video Submission

Stay focused. Before you turn your camera on, think of three things you want to get across. Spontaneity is great, but you want to be clear and focused with what you're communicating. I suggest telling one specific story – a vivid moment in time that truly illustrates how awesome your life is because of AWAI.
Start with a good hook. If you want someone's attention, you need to "hook it." Similar to a headline and lead in a sales letter, the first 10 seconds of your video will either grab your prospect's attention or cause them to stop watching and move on to something else. Say something gripping, provocative, intriguing … anything that will have the viewer lean closer to his computer screen and wait in anticipation to see the rest of the video.
Be enthusiastic. There's nothing worse than a boring, monotone "talking head." So do a couple jumping jacks before you turn the camera on, so that your blood is pumping and you look alive! Use your eyes, shoulders, and hands to express your excitement!
Make eye contact. Look straight into the camera when you're recording, so the viewer feels as if you're talking directly to him. The Internet is so full of distraction, and it's really easy to simply lose interest and close down a video. Capture the viewer's attention with your eyes, and keep him engaged in what you have to say by talking directly to him.
Illuminate your face and speak up! Grab a light and illuminate your face. This will bring your features to life, and keep people's eyes on you rather than anything in the background. For this type of video (in which you're talking to the camera), you want to get pretty close, so your face fills up the screen. Use a good microphone – there's nothing I find more annoying than struggling to hear. Make it easy for people to see and hear you, because that's where you'll tap into maximum impact.
Keep it short. The average online attention span lasts about 2-3 minutes. The viewer is thinking, "Get to the point, say it with pizzazz, and then let me go back to what I was doing."
You can also watch two short videos from Jessica here:
Six Tips for Creating a Good Video for AWAI's Video Contest
Get Pumped Up for the AWAI Video Contest
---
Get $25,000 of Training for $1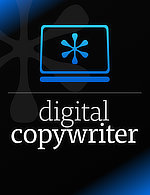 Right now, you can access over $25,000 worth of training webinars — along with templates, pricing guides, invoicing tools, "how-to" videos, and much, much more — to help you launch your paid web-writing career.
Wealthy Web Writer has everything you'll need to become a paid web writer.
And during this 30-day "test-drive," you can get access to the entire site for just $1.
Launch your paid web writing career for $1.
Published: April 17, 2009