Congratulations …
Winner of "Design Our Logo" Contest Announced
Last month, the AWAI Web Division held a contest in search of a logo for AWAI's new e-letter, Wealthy Web Writer, your free resource for learning how to effectively write online copy and market products on the web.
Today, AWAI announced that Stephen Dorsey in Henderson, Nevada, has been selected as the winner. Stephen was awarded $300 for his winning design, and will be offered more AWAI design projects in the coming months.
Stephen said, "It's an honor to have my logo selected as the winner for Wealthy Web Writer. I enjoyed creating it, and am confident that it will create a strong visual identity for AWAI. All the best."
Each week, Wealthy Web Writer teaches techniques for successful online marketing, identifies new revenue streams for your business, helps you find and work with new web clients, and ultimately shows you how to make money online.
Check out the winning design on the Wealthy Web Writer sign-up page …
There's A Reason Why Members Don't Hesitate When They See This Invitation: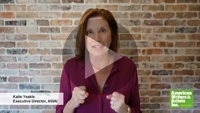 It's not something that's offered year round, when it is, we can hardly keep up with demand. I'm talking about the top level of AWAI membership savvy writers use to advance their knowledge and writing careers. Every resource is available at your fingertips along with live learning, guided mentoring sessions, professional copy reviews, access to clients, FREE admission to Bootcamp and more! But spots go fast.
Here's how to reserve your place.
Published: April 1, 2009