True Courage

If you haven't heard, there's an international sensation on YouTube.
Her name is Susan Boyle.
If you haven't seen the clip, you can watch it here.
I think you'll enjoy it. Truly a display of having the courage to go after your dreams, no matter what your circumstances -- and especially no matter what others may say.
Let me know what you think!
Back by Popular Demand! AWAI Badges Prove You've Got the Skills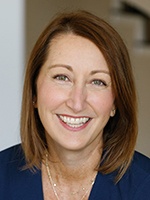 Learn to write 8 of the most in-demand copywriting projects (no sales letters!)
and AWAI will verify you've mastered the skills.
You'll build up the confidence and knowledge you need to land clients. And have the samples and "Badges" to prove you've got what it takes.
Published: April 16, 2009