AWAI Writing Challenge:
What Have You Accomplished?

This week's topic: Tell us how you've used the persuasion skills you're learning from AWAI to accomplish something important to you. It can be something little like getting your kids to clean up their room … or something big like landing your first copywriting or graphic design client.
In 1,000 words or less tell us what you accomplished … and how you did it. Did you use the 4 P's … or, at least, did you realize at the time that you were convincing him through painting a picture, making him a promise, offering proof, and finally giving him that all-important push?
Send your essay to me at kyeakle@awaionline.com with "Here's What I Accomplished" in the subject line.
I'll pick one winner from the entries received each week. All winners will get a $50 gift certificate to our e-bookstore and will have their essay published on the AWAI website.
Deadline for this week's challenge: April 28, 2009.
The winner will be announced in next week's issue of Inside AWAI.
Have fun!
There's A Reason Why Members Don't Hesitate When They See This Invitation: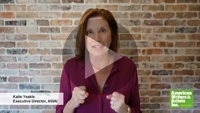 It's not something that's offered year round, when it is, we can hardly keep up with demand. I'm talking about the top level of AWAI membership savvy writers use to advance their knowledge and writing careers. Every resource is available at your fingertips along with live learning, guided mentoring sessions, professional copy reviews, access to clients, FREE admission to Bootcamp and more! But spots go fast.
Here's how to reserve your place.
Published: April 24, 2009