5 Finalists Named in the
"Great AWAI Blog-Off" Competition

Congratulations to the five finalists in the "Great AWAI Blog-Off" Competition, which, as of today, is officially underway:
Ann Jordan-Mills
Robert Nomura
Sid Smith
John Torre
Isabel Viana
These five finalists will now compete for the grand prize by writing one blog entry per week for the month of May.
The purpose of a blog, in addition to generating search engine traffic, is to engage readers and start a dialogue with them.
That's where you come in …
We want you to vote and comment on your favorites!
Based on the amount of comments and votes received by the end of the month, the AWAI Web Team will select one winner, who will be named AWAI Web Division's New Official Blogger and receive a monthly retainer to write a weekly blog for Wealthy Web Writer. The winner will also be eligible for other web-writing assignments for AWAI's Web Division.
Every Wednesday this month, we'll post the five contestants' entries on the AWAI website.
The first five entries have been posted. Now the fun begins … start voting!
You can access all the blog entries here …
There's A Reason Why Members Don't Hesitate When They See This Invitation: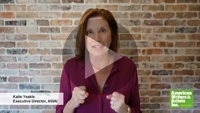 It's not something that's offered year round, when it is, we can hardly keep up with demand. I'm talking about the top level of AWAI membership savvy writers use to advance their knowledge and writing careers. Every resource is available at your fingertips along with live learning, guided mentoring sessions, professional copy reviews, access to clients, FREE admission to Bootcamp and more! But spots go fast.
Here's how to reserve your place.
Published: May 6, 2009