AWAI Writing Challenge:
Tell Us About Your Experience With Social-Networking Websites

Here's the latest AWAI Writing Challenge: What has been your experience with social-networking websites?
Social-networking sites like Facebook, LinkedIn, and Twitter have made it easier than ever to connect with not only family and friends, but potential clients and prospects. This is especially useful to you as a freelancer, since it can help you build your business and reach your goals faster.
So, this week, we want you to tell us about your experience with these websites. Maybe you were able to get the attention of a company you had been trying to work for … land a project or two … create some buzz about an e-book you've recently published … increase traffic to your new money-making website … or simply network with other freelancers and industry professionals.
Send your 1,000-word (or less) essay to me at kyeakle@awaionline.com with "My Social-Networking Experience" in the subject line.
One winner will be selected from all entries received. Winner will receive a $100 American Express gift card and have his or her essay published on the AWAI website.
Deadline: June 9, 2009
The winner will be announced in the June 11th issue of Inside AWAI.
Your "95% Advantage": Turn Your Writing Into a Second Income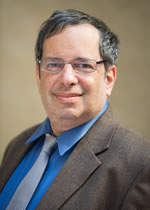 "Online information publishing should be every freelance copywriter's second business." – Bob Bly, the man McGraw-Hill calls "America's Top Copywriter."
It's true! You can generate an extra $50,000+ per year writing for yourself. As a copywriter, you already have an instant advantage (over 95% of other people). Plus, now for the first time, you can have Bob walk you through every single step of how to do it.
Click here to discover your "95% advantage" today!
Published: May 28, 2009