"I'll Never Write That Well!"

Have you ever looked at a piece of copy – or any other kind of writing, for that matter – and thought to yourself, "I'll never be able to write something that good!" ?
I know I have. So have many of the copywriters I've interviewed in the past.
When you look at a great piece of copy, you only see the finished product. You don't see all the blood, sweat and tears that went into making it shine.
That's why all too often it's easy to think that these top pros never write anything that stinks.
But that's simply not true.
"I write one page of masterpiece to ninety one pages of shit," Hemingway confided to F. Scott Fitzgerald in 1934. "I try to put the shit in the wastebasket."
In The Adweek Copywriting Handbook, legendary ad man Joe Sugarman (of BluBlocker sunglasses fame) offers his perspective:
"…another fact to realize about writing copy is that the first draft is of an ad is often terrible and the real skill in copywriting is taking that rough draft and polishing it… I often pointed out to my students that if everybody in the class were given the assignment of writing a draft of an ad for a product, the first draft of my ad would quite likely be terrible compared to everybody else's…

"I look over my very first JS&A direct response ads and can't believe I wrote them. They were horrible. But I matured and I learned with each ad I wrote… Sheer volume and experience will do wonders. As they say to anybody wanting to make it to Carnegie Hall, 'Practice, practice, practice.'"
So next time you're reading or writing out a blockbuster piece of copy, take a step back. Realize that you can, in fact, write at that level. Like Joe Sugarman says, it's just going to take "practice, practice, practice."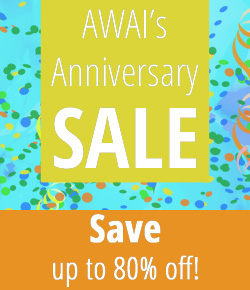 AWAI's Anniversary Sale: 80% OFF AWAI's Hottest Resources
Get huge savings on many of AWAI's most popular programs — including some you'll NEVER see on sale any other time of year. Help celebrate our Anniversary by making 2018 the year you breakthrough, and start living your ultimate writer's life.
Hurry! Sale ends May 29th at Midnight!
Published: May 15, 2009