AWAI Writing Challenge Winning Entry:
It's Great to Be My Own Boss!

It was one of those glorious Florida mornings where you feel lucky just being alive.
I was washing the car in my driveway. There is something therapeutic about washing and polishing your car. Maybe it's because it's one of those "man" chores I can actually do.
My father-in-law is about the handiest guy on the planet. He can fix or build anything.
Not me. My theory of home repair is that if you can't fix it with a hammer, you just can't fix it. If something breaks around our house, I pick up the phone and call somebody.
But I can wash and polish a car as well as anyone on the planet.
So there I was, washing the car, when my neighbor came sidling up … doctor … nice fellow … but one of the most regimented, tightly wrapped guys you'll ever meet.
He's one of those people who has every minute of his day planned out down to the microsecond.
Me? I fly by the seat of my pants. In fact, the only way I know it's garbage day is when I see his trash cans down by the curb.
So there I was … washing the car … when he asked, "What are you doing?"
Did I mention that this guy's a doctor?
"Washing the car," I replied. "Gonna take a little trip."
"Oh yeah? Where?"
"I don't know. We'll figure it out somewhere between here and the airport," I said.
I could see fuses starting to blow in the guy's head.
"Well, how long are you going to be gone for?" he asked.
"I'm not sure about that either. A week or two … maybe longer."
Now I really had him going … he just couldn't figure it out.
He wrinkled his brow and squinted at me.
"What exactly is it that you do for a living?" he asked.
"Copywriter."
With that, I popped open the glove compartment and out tumbled about three months' worth of paychecks from my old job. I'd forgotten all about them.
"That's where they've been," I muttered to nobody in particular.
"What do you have there?" he asked.
I chuckled a bit.
"About three months' worth of paychecks from my old job that I never cashed."
That did it. His mind was completely blown.
He slowly shook his head and mumbled, "It must be nice!"
"Yeah, it is," I agreed.
That's when I realized how blessed I was to have my own business … to be my own boss.
I watched him slowly get into his car, drive out of our cul-de-sac, and join the throng of people wending their way to work.
I actually felt a little bit sorry for him. So many people are trying to make a living, they forget to make a life.
I thought to myself, "There, but for fortune, go I."
The next day, my wife and I were in the Hawaiian Islands.
I'm here to tell you … a peanut butter and jelly sandwich is a peanut butter and jelly sandwich. But it tastes better when it's served on fine china … with a linen napkin … with silver cutlery … by a waiter in full livery … on a beach in Maui.
That's the beauty of being your own boss.
You control your own destiny. If you want more, all you have to do is do more.
You set your own pace. You control your own schedule. You decide what you do … for whom you do it … for how much … and by when.
It's good to be the boss!
[Ed. Note: The above essay by Tom Kavala is the winning entry in the AWAI Writing Challenge for May 14, 2009. Theme: In 1,000 words or less, tell us the exact moment you thought, "It's great to be my own boss!" Tom will receive a $100 American Express gift card.]
Ending Soon: Get AWAI's Entire Home Study Catalog for "Pennies on the Dollar"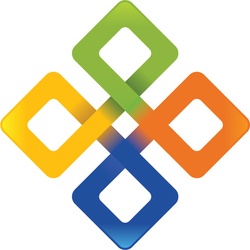 Our most popular offer of the year is ending …
This is your last chance to enjoy lifetime access to every book, guide, resource, home study course, and program AWAI offers for 91% off. That's over 100 items, valued at $40,000+. Plus you get all our future resources, no you need never pay another penny for one of our business tools.
Sign up for AWAI's best value deal at the lowest possible price.
Published: May 28, 2009