AWAI Writing Challenge:
Tell Us the Exact Moment You Thought,
"It's Great to Be My Own Boss!"

As a freelancer, you know the many benefits of running your own business and working from home … the financial freedom … the independent lifestyle … the satisfaction of succeeding in a career that you love and not having to answer to anyone.
So, this week, we want you to tell us about a particular moment where you realized this new-found freedom. Maybe you were able to witness your daughter's first steps … attend your son's little-league game … spend precious time with your ailing grandparent … or lose weight because you now have time to exercise in the afternoon. Or maybe you just smile each morning when you see your neighbor head-off to work, and you realize you don't have to put up with that awful daily commute anymore.
Send your 1,000-word (or less) essay to me at kyeakle@awaionline.com with "It's Great to Be My Own Boss" in the subject line.
One winner will be selected from all entries received. Winner will receive a $100 American Express gift card* we hope you'll use to enjoy a nice dinner with a special guest. Winner will also have his or her essay published on the AWAI website.
Deadline: May 19, 2009
The winner will be announced in next week's issue of Inside AWAI.
*Of course, it's up to you how you spend your prize money. A celebratory dinner was Michael Masterson's suggestion!
Your "95% Advantage": Turn Your Writing Into a Second Income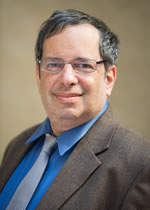 "Online information publishing should be every freelance copywriter's second business." – Bob Bly, the man McGraw-Hill calls "America's Top Copywriter."
It's true! You can generate an extra $50,000+ per year writing for yourself. As a copywriter, you already have an instant advantage (over 95% of other people). Plus, now for the first time, you can have Bob walk you through every single step of how to do it.
Click here to discover your "95% advantage" today!
Published: May 14, 2009