AWAI Writing Challenge:
Tell Us the Exact Moment You Thought,
"It's Great to Be My Own Boss!"

As a freelancer, you know the many benefits of running your own business and working from home … the financial freedom … the independent lifestyle … the satisfaction of succeeding in a career that you love and not having to answer to anyone.
So, this week, we want you to tell us about a particular moment where you realized this new-found freedom. Maybe you were able to witness your daughter's first steps … attend your son's little-league game … spend precious time with your ailing grandparent … or lose weight because you now have time to exercise in the afternoon. Or maybe you just smile each morning when you see your neighbor head-off to work, and you realize you don't have to put up with that awful daily commute anymore.
Send your 1,000-word (or less) essay to me at kyeakle@awaionline.com with "It's Great to Be My Own Boss" in the subject line.
One winner will be selected from all entries received. Winner will receive a $100 American Express gift card* we hope you'll use to enjoy a nice dinner with a special guest. Winner will also have his or her essay published on the AWAI website.
Deadline: May 19, 2009
The winner will be announced in next week's issue of Inside AWAI.
*Of course, it's up to you how you spend your prize money. A celebratory dinner was Michael Masterson's suggestion!
Last Call!

Circle of Success Enrollment Closing at Midnight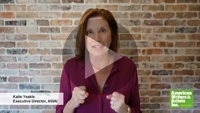 If you're committed to becoming an A-level copywriter, Circle of Success is your clearest path forward. With every resource available at your fingertips along with live learning, guided mentoring sessions, professional copy reviews, access to clients, FREE admission to Boootcamp and much more, you'll have support throughout your entire journey to the writer's life — and beyond!
Doors close promptly at midnight. The next time enrollment opens the cost of this comprehensive learning will be thousands of dollars higher.
Published: May 14, 2009