Congratulations …
Persistence Pays Off for Former Café Owner Michelle Burgess, the Latest Addition to AWAI's "Wall of Fame"

From café owner to AWAI's "Wall of Fame" … in less than a year! Congratulations to Michelle Burgess, from Victoria, BC,
Michelle got her start with a B2B client right after attending her first Bootcamp in 2008 and is currently working with four clients … including AWAI!
"My life has changed completely," says Michelle. "I have so much more free time. After running a busy café for 13 years, I feel like I'm on holiday. Life is good!"
Michelle's advice to aspiring copywriters is to be persistent. Her first few attempts to get the attention of a prospective client didn't go as planned, so she kept submitting samples. Her strategy eventually worked, and now she's working on her second project with them.
Michelle adds, "It all became very real to me when the checks started coming in. It really feels great to get paid for what I love to do."
Read Michelle's profile and others on the "Wall of Fame" and get inspired today!
We want to hear from you. If you think you're ready to join AWAI's "Wall of Fame," submit your story today.
Enrollment NOW Open for
Circle of Success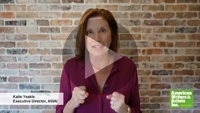 Only a few times a year, we open the doors into this exclusive group that will put you on the fastest path to becoming a highly paid, in-demand copywriter. This is the absolute highest level of hands-on learning offered anywhere in our industry.
Every resource is available at your fingertips along with live learning, guided mentoring sessions, professional copy reviews, access to clients, FREE admission to Bootcamp and more! But spots go fast.
Here's how to reserve your place.
Published: May 28, 2009