Congratulations …
Former Corporate Sales Trainer Is the Latest Addition to AWAI's "Wall of Fame"
Congratulations to Tom Kavala, the latest addition to AWAI's "Wall of Fame."
Not too long ago, Tom had a very demanding schedule working full-time as a sales trainer for multi-national corporations, including Coca-Cola. It meant working in a new city every day of the week, only coming home for weekends.
All that changed one day, when he realized he'd been away from home so much his own dog didn't seem to recognize him anymore. He decided something had to change. He couldn't keep working so hard and traveling so much.
He finally got to work on the Accelerated Program for Six-Figure Copywriting he had purchased almost a year earlier. And he figured out ways to drum up some part-time copywriting business while still working at his full-time corporate job.
The following year he was able to walk away from his job completely.
Now Tom works 7-8 hours a day from home as a freelance copywriter and consultant. His new routine allows for plenty of "discretionary time" in the afternoons to do whatever he wants … take his wife out to lunch, go shopping, or take the dog for a run.
"I work where I want, when I want, doing what I want, for whom I want," says Tom.
His favorite niches to write for are health, B2B, and self-help markets dealing with motivation and entrepreneurship.
Tom says he knew he was living "the writer's life" when he opened the glove compartment in his car one day and found the last three months' worth of paychecks from his job that he hadn't cashed.
"Never, ever give up," says Tom. "The money in copywriting is so good; it's worth doing poorly in the beginning until you learn to do it well."
Read Tom's profile and others on the "Wall of Fame" and get inspired today!
We want to hear from you. If you think you're ready to join AWAI's "Wall of Fame," submit your story today.
Ending Soon: Get AWAI's Entire Home Study Catalog for "Pennies on the Dollar"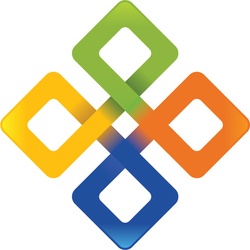 Our most popular offer of the year is ending …
This is your last chance to enjoy lifetime access to every book, guide, resource, home study course, and program AWAI offers for 91% off. That's over 100 items, valued at $40,000+. Plus you get all our future resources, no you need never pay another penny for one of our business tools.
Sign up for AWAI's best value deal at the lowest possible price.
Published: May 6, 2009