Congratulations …
Winner Announced in the
"Great AWAI Blog-Off" Competition

The month of May was an exciting one for the AWAI Web Division. In search of finding a web blogger, we received and read numerous blog posts that were filled with great content and unique writing styles, making it hard to narrow the competition down to our five finalists: Ann Jordan-Mills, Robert Nomura, Sid Smith, John Torre, and Isabel Viana.
For four weeks, they each submitted their blogs, opening up discussions, posing questions, giving advice, and offering new tips and techniques on writing for the web.
After all their blood, sweat, and tears, the votes are in … and I'm pleased to announce John Torre as the new AWAI Web Division Blogger!
"I'm truly honored to have been chosen to manage AWAI's Wealthy Web Writer blog. I'd like to thank our managing editor, Rebecca Matter, for putting the site together and initiating the competition, and Jackie Mehler for doing a great job of coordinating the submissions and keeping everything on track.

"Also, I would be remiss if I didn't acknowledge the tremendous talent of the other individuals who participated in this contest. Ann Jordan-Mills, Robert Nomura, Sid Smith, and Isabel Viana are all wonderful writers, and I'm sure this must've been a very difficult decision for the AWAI team. Down the road, I'll be reaching out to each of them and requesting that they further share their respective areas of expertise with the readers of our blog.

"And last, but not least, thank you to everyone who supported me and responded to my posts. It is truly appreciated. I look forward to talking to you all again and working together to build the most dynamic and beneficial writer's blog to be found anywhere on the web!" – John Torre
Congratulations, John! I'm really looking forward to working with you and having you part of the AWAI Web Division team.
You can keep up with John's blog at his temporary location here, while the new Web Division website is being built.
I'd like to thank everyone who participated in the blog-off, especially the other finalists, Ann Jordan-Mills, Robert Nomura, Sid Smith, and Isabel Viana. I was really impressed with your writing skills and look forward to having you write some articles for us in the future.
Each finalist will be awarded $500 for their five blog posts. Not too shabby for writing five blogs!
Thought for the day: When an opportunity becomes available, take advantage of it, no matter how intimidated or nervous you might be … it could place $500 in your pocket!
There's A Reason Why Members Don't Hesitate When They See This Invitation: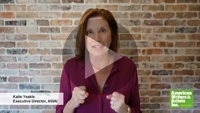 It's not something that's offered year round, when it is, we can hardly keep up with demand. I'm talking about the top level of AWAI membership savvy writers use to advance their knowledge and writing careers. Every resource is available at your fingertips along with live learning, guided mentoring sessions, professional copy reviews, access to clients, FREE admission to Bootcamp and more! But spots go fast.
Here's how to reserve your place.
Published: June 11, 2009