AWAI Writing Challenge Winning Entry:
The Best Advice I Ever Received

I love taking pictures. I feel naked if I don't nave my camera nearby. You can imagine how I felt when I had the chance to meet a retired National Geographic photographer. It wasn't a one time occasion. We had the opportunity to get together, drink a few cases of white wine, and eat some great food, many times over the next several years. To protect his privacy, I'll call him Ansel. In my opinion Ansel was one of the best photographers at the Geographic, ever. He worked under the editorship of Bill Garrett.
One Sunday afternoon we were talking about a photographic presentation on India that I was working on. Ansel volunteered to help. A rare event, because now that he had retired he didn't talk shop much … which was frustrating for me, but wonderful for my wife. They would talk recipes, and gardening.
Here's this photographer who's been to over 100 countries, named Photographer of the Year several times by the White House News Photographers Association, named Magazine Photographer of the Year in the late 80's by the National Press Photographers Association. And here they were worrying about whether his cranberry mold was going to collapse …
But this day was unusual. He quickly went through 200 – 300 pictures of India, and then narrowed it down to about two dozen.
During the next hour I learned a simple but powerful idea. "If there is anything that distracts from, or does not complement, the central story of the picture – crop it out."
Those 20-30 pictures were good, but the cropped versions were great.
That single bit of simple advice encouraged me to frame more selectively in the field.
Also, it pulled me away from the allure of the cure-all magic of Photoshop. Photoshop is a fabulous tool, but it can't beat a good original print. Most importantly, watching Ansel analyze and crop those prints, and seeing the final great photos, gave me a better confidence in my own eye.
Eight of those prints have been hanging in our home, along with several of Ansel's photos. Some friends have commented that they liked my India pictures better than Ansel's work. I'm not sure of that, but I'll take the complement.
[Ed. Note: The above essay by Robert Baker is the winning entry in the AWAI Writing Challenge for July 14, 2009. Theme: In 1,000 words or less, tell us about the best advice you've ever received. Robert will receive a $100 American Express gift card.]
Enrollment NOW Open for
Circle of Success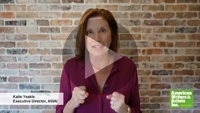 Only a few times a year, we open the doors into this exclusive group that will put you on the fastest path to becoming a highly paid, in-demand copywriter. This is the absolute highest level of hands-on learning offered anywhere in our industry.
Every resource is available at your fingertips along with live learning, guided mentoring sessions, professional copy reviews, access to clients, FREE admission to Bootcamp and more! But spots go fast.
Here's how to reserve your place.
Published: July 16, 2009