AWAI Writing Challenge:
Tell Us About Your Best Summer Vacation

Here's the latest AWAI Writing Challenge …
Tell me about your best summer vacation … using a story lead.
As Bill Bonner explains, "Stories are the way we understand the world around us. In sales letters, they are a very powerful way to draw your reader in."
Here's a fun way to practice your story-telling skills … and possibly earn $100 for a treat on your next vacation.
A few tips: A good story begins in the middle. It has a hero. The hero has a conflict. The conflict is resolved emotionally.
Send your 1,000-word (or less) essay to me at kyeakle@awaionline.com with "My Best Summer Vacation" in the subject line.
One winner will be selected from all entries received. If it's you, you'll receive a $100 American Express gift card and have your essay published on the AWAI website.
Deadline: July 28, 2009
Look for the winning entry in the July 30th issue of Inside AWAI.
Last Call!

Circle of Success Enrollment Closing at Midnight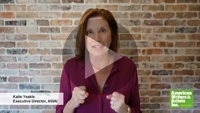 If you're committed to becoming an A-level copywriter, Circle of Success is your clearest path forward. With every resource available at your fingertips along with live learning, guided mentoring sessions, professional copy reviews, access to clients, FREE admission to Boootcamp and much more, you'll have support throughout your entire journey to the writer's life — and beyond!
Doors close promptly at midnight. The next time enrollment opens the cost of this comprehensive learning will be thousands of dollars higher.
Published: July 16, 2009