AWAI Writing Challenge:
Tell Us About Your Favorite Teacher

Here's the latest AWAI Writing Challenge …
Tell us about your favorite teacher.
Send your 1,000-word (or less) essay to me at kyeakle@awaionline.com with "Favorite Teacher" in the subject line.
One winner will be selected from all entries received. If it's you, you'll receive a $100 American Express gift card and have your essay published on the AWAI website.
Deadline: Aug. 30, 2009
Look for the winning entry in the Sept. 3rd issue of Inside AWAI.
Enrollment NOW Open for
Circle of Success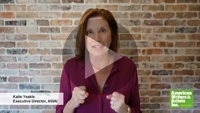 Only a few times a year, we open the doors into this exclusive group that will put you on the fastest path to becoming a highly paid, in-demand copywriter. This is the absolute highest level of hands-on learning offered anywhere in our industry.
Every resource is available at your fingertips along with live learning, guided mentoring sessions, professional copy reviews, access to clients, FREE admission to Bootcamp and more! But spots go fast.
Here's how to reserve your place.
Published: August 13, 2009