AWAI Writing Challenge:
Tell Us About Your Favorite Teacher

Here's the latest AWAI Writing Challenge …
Tell us about your favorite teacher.
Send your 1,000-word (or less) essay to me at kyeakle@awaionline.com with "Favorite Teacher" in the subject line.
One winner will be selected from all entries received. If it's you, you'll receive a $100 American Express gift card and have your essay published on the AWAI website.
Deadline: Aug. 30, 2009
Look for the winning entry in the Sept. 3rd issue of Inside AWAI.
The Fastest Way to Guarantee Your Success as a Professional Copywriter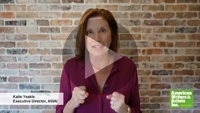 If your goal is to become a professional, highly paid writer … but you're frustrated by the pace at which you're learning … this high level hands-on training program will not only speed it up dramatically it will give you EVERYTHING you need to assure your success this year.
Every resource is available at your fingertips along with live learning, guided mentoring sessions, professional copy reviews, access to clients, FREE admission to Bootcamp and more! But spots go fast.
Here's how to reserve your place.
Published: August 13, 2009