Hello and Goodbye For a Little While

Welcome back everyone! I hope you had a good week.
I'm going to make this a bit shorter and sweeter this week because yours truly will be taking a bit of a sabbatical from our blog. Here's the nickel tour:
About a month ago I took a pretty hard fall and did a real number on my shoulder. In fact, I tore my right shoulder's rotator cuff right off the bone. (Are you thinking, "Ouch!"? Well, you're thinking correctly!...Hurts like, as my daughters would say, a "witch-with-a-B".)
But not nearly as much as it's going to hurt on Monday. That's when I go to have it surgically fastened back onto the bone. Oh, yeah. O-U-C-H to a higher power.
I've been through this once before—about 12 years ago—and let me tell you, on a scale from 1-10, I'd need to use exponential numbers to describe the pain involved. I'm talking off-the-charts pain. My arm will be in a sling for 6-8 weeks before I can start physical therapy. The Doc said it'll be a year before I regain regular range of motion.
Of course, this threw a major monkey wrench into my plans to attend bootcamp next week. I was really looking forward to meeting some of you, as well as the folks at AWAI that I've been dealing with over the last several months.
And speaking of the AWAI folks, they've been great about this. I had to cancel bootcamp last year too because of a serious illness in the family, and now it's my turn. They're probably thinking, "What's up with this dude?", but I assure you, I'd rather be in Delray Beach!
Anyhow, it was decided that I'll be back when the new website goes live. That should closely coincide with when I get use of my right arm back. (Naturally, I'm right handed. Believe me, this sheds a whole new light on bathroom functions.)
So wish me well, wealthy web writer, and I'll look forward to seeing you again soon. Until that time, Happy Halloween and as always…
Good health and good writing.
Ending Soon: Get AWAI's Entire Home Study Catalog for "Pennies on the Dollar"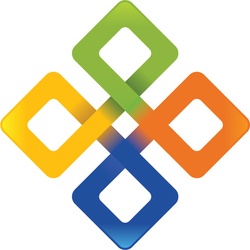 Our most popular offer of the year is ending …
This is your last chance to enjoy lifetime access to every book, guide, resource, home study course, and program AWAI offers for 91% off. That's over 100 items, valued at $40,000+. Plus you get all our future resources, no you need never pay another penny for one of our business tools.
Sign up for AWAI's best value deal at the lowest possible price.
Published: October 28, 2009