AWAI Writing Challenge:
The Best Gift You've Ever Given

There's nothing better than giving a gift that surprises and touches the recipient. That lets him or her know you care about them.
What's been the best gift you've ever given? What made it special for you and the person who received it? Tell me about it in a 1,000-word (or less) essay.
Send your essay to kyeakle@awaionline.com with "The Best Gift" in the subject line. If you send your submission as an attachment, please include your first and last name on the essay … not just the cover note.
One winner will be selected from all entries received. If it's you, you'll receive a $100 American Express gift card and have your essay published on the AWAI website.
All entrants will be recognized and will be sent a special gift for participating.
Deadline: Dec. 20, 2009
Look for the winning entry in the Jan. 7th issue of Inside AWAI.
Your Path Now Versus What it Could Be: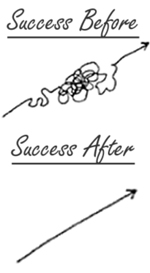 Nothing gives you a "straight shot" at success like Circle of Success.
We help you set goals … give you a personalized learning path … coaches and mentors … prime writing assignments … feedback from real copywriters … free Bootcamp, with VIP treatment … even a chance to work pro writers … and more.
Right now, we're accepting a limited number of new Circle of Success members.
Get the details here — including our low "get started" price.
Published: November 19, 2009